Phishing attacks are regarded as the greatest cyber threat
15 July 2020: In a survey of UK cyber security, IT and business professionals, 86% of businesses expect cyber threats to increase over the next 12 months. The survey, commissioned by WatchGuard Technologies, also reveals that 44% of organisations have experienced a cyber attack over the last year – and alarmingly, another 11% either didn't know, or were unsure whether they had been targeted.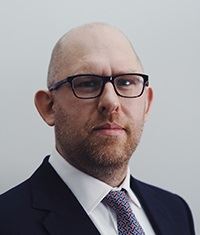 WatchGuards Jon-Marc Wilkinson
With the huge surge of remote workers, IT teams are under severe pressure to make sure their systems are safe from attack. The survey run in partnership with SC Media UK highlights what UK businesses think are the major cyber threats to their business and investigates if they have the necessary solutions, skills and support in place to protect against cyber attacks.
Phishing attacks are regarded as the greatest cyber threat to businesses, followed by authentication attacks and stolen credentials. When it…