This article was written exclusively for Investing.com
Very quietly, safe-haven assets have been rallying, and in some cases, to prices not seen in years. The big rally in assets like have come despite a massive rally in the market. While some investors will think the sudden surge in gold is due to expectations of rapid , it seems more likely that the push into gold has more to do with the safety the precious metal offers.
One reason why investors may be in search of safety is that the (VIX) remains at stubbornly elevated levels around 30, a level suggesting equity markets are still volatile. That volatility is expected to stay high based on the VIX term structure, which is currently suggesting that the VIX index will remain high for many months to come.
Given the inverse relationship between the VIX and the equity market, it likely means stocks will be in for a wild ride over that same period.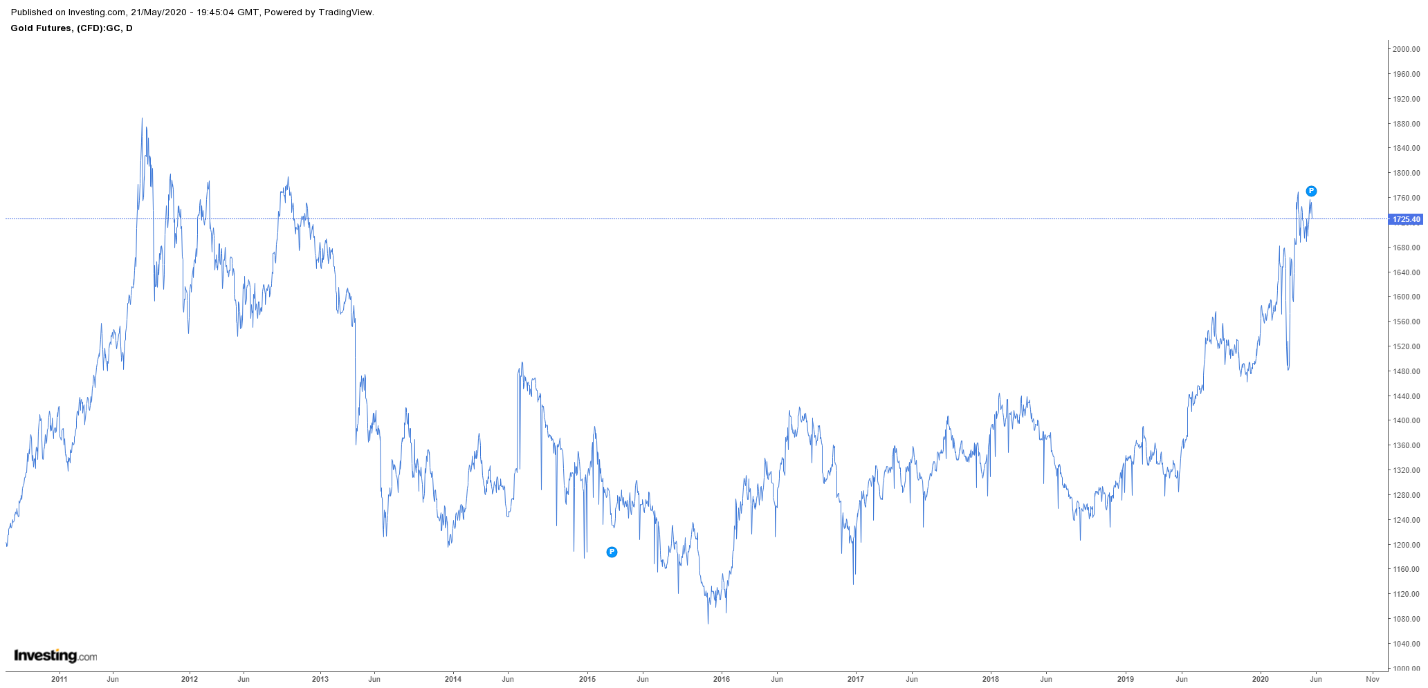 Inflation Expectations Are Low
Believe it or not, gold prices have reached levels…