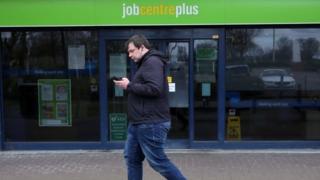 Claims for universal credit – the benefit for working-age people in the UK – hit a record monthly level in the early weeks of lockdown.
There were 1.5 million claims made between 13 March and 9 April, official figures from the Department for Work and Pensions (DWP) have confirmed.
This is six times more than in the same period last year.
The data comes as separate figures showed the number of people claiming unemployment benefit soared in April.
What is universal credit?
Universal credit replaced six other benefits, such as jobseeker's allowance, income support, housing benefit, and tax credits. This unites all these benefits into a single payment.
The latest figures show that, as of 9 April, a total of 4.2 million people were in receipt…