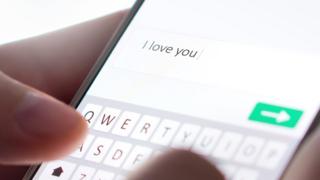 Organised criminals will be exploiting loneliness during lockdown to take money from romance scam victims, a charity has said.
Victim Support said people's increased confidence in using the internet to meet and talk leaves them vulnerable.
Research in one region shows romance scam victims are groomed, then tricked out of an average of £47,000.
One has spoken of how her "heart ruled my head" when sending money to the man she thought she loved.
Mary, not her real name, was already in the fraudsters' grip before the coronavirus outbreak.
But, as the virus started to spread, she believed he was in a country heavily affected, giving him the opportunity to trick more money out of her.
She was also feeling the kind of loneliness common among many vulnerable people during the current crisis.
'Red flags'
The 62-year-old, who is a widow, met "Arnold" after…