Risk-appetite returns after California and European economies begin reopening plans on falling coronavirus deaths
Oil jumps above $22 on production cuts and reopening economy hopes
Key Events
US futures for the , , and , as well as global stocks all moved higher on Tuesday, driven by optimism as world economies started reopening. 
Though the brewing US-China trade war slid into the fuzzy background, economic data still paints a dismal picture, but investors may now be pricing that in.
Oil climbed for the fifth straight day, breaking above the $20 level, its longest advance in nine months.
Global Financial Affairs
All four major US futures were up at least 1%, with Russell futures over 2%, suggesting the underlying indices will extend yesterday's rebound on Wall Street.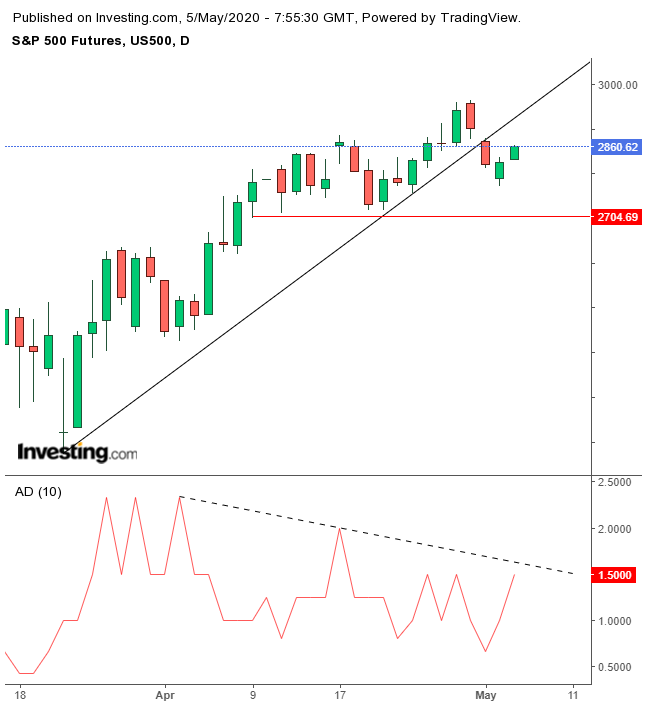 SPX Futures Daily
Contracts on the S&P 500 climbed for the second day, after falling below their uptrend line since the March low.  The advance-decline line indicates that participation has been falling since…