Yesterday the U.S. Commerce Department released the widely-anticipated first quarter data.
As expected, the U.S. economy contracted in the first quarter as GDP fell 4.8%. It was the first negative GDP print since the first quarter of 2014 when GDP fell 1.1%. The nearly 5% drop in GDP in the first quarter marks the worst GDP reading since the fourth quarter of 2008 when GDP fell 8.4%.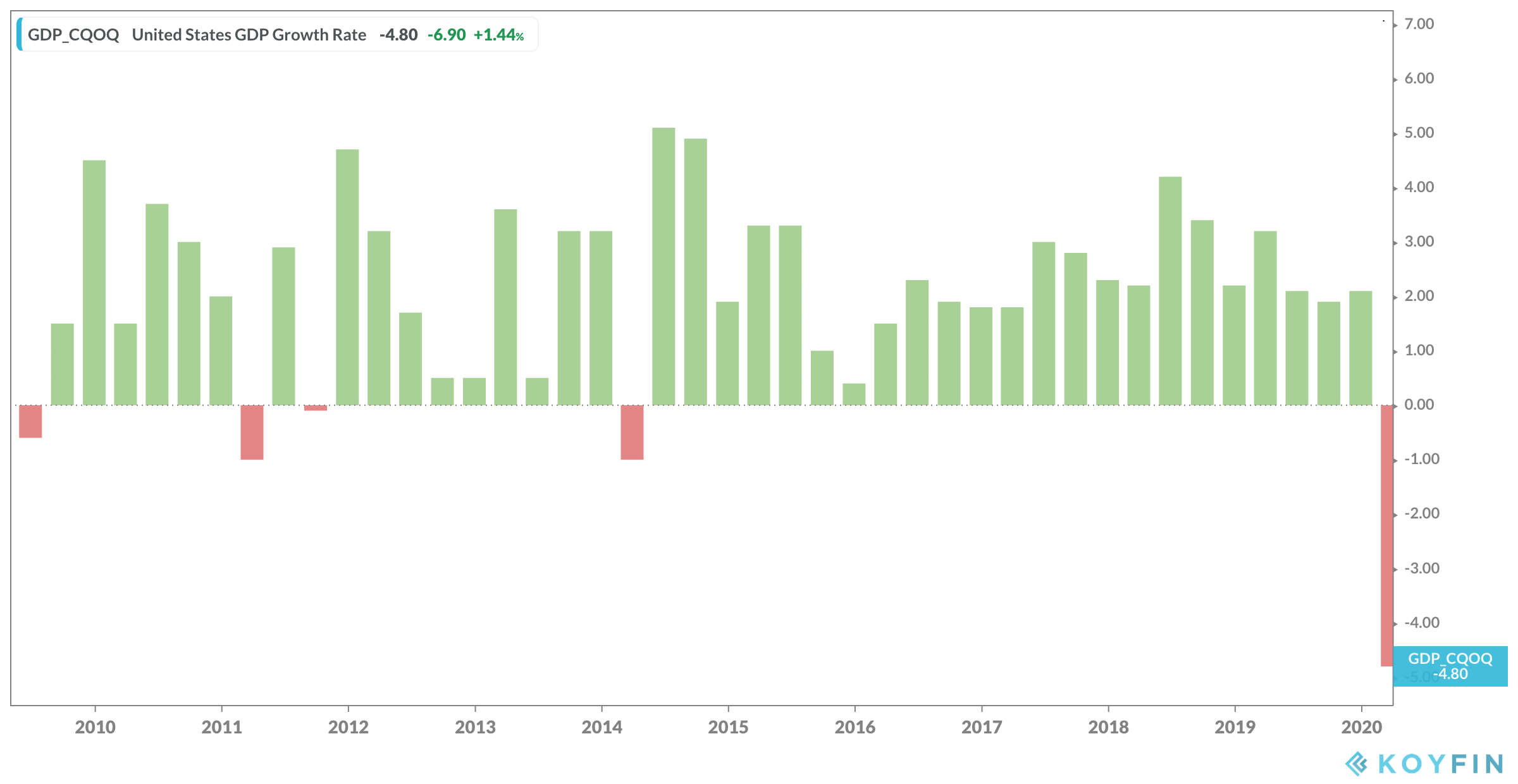 Consumer spending, which makes up more than two-thirds of U.S. economic activity, fell 7.6% in the first quarter. The drop in consumer spending marked the largest quarterly drop since the second quarter of 1980.
The Commerce Department's Bureau of Economic Analysis cited shelter-in-place orders as negatively affecting GDP for the quarter, saying they "led to rapid changes in demand, as businesses and schools switched to remote work or canceled operations, and consumers canceled, restricted, or redirected their spending."
As bad as all of that sounds, markets soared yesterday as headlines about…