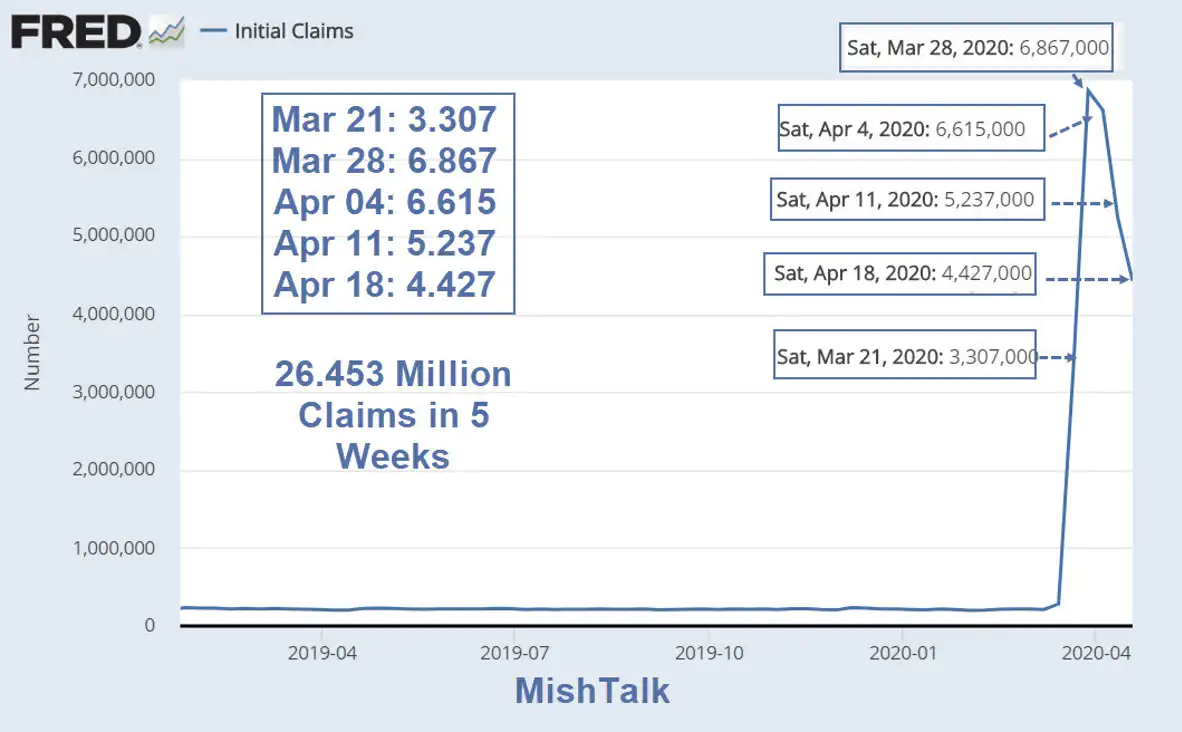 In the last 5 weeks, 26.453 million people filed . Let's estimate the unemployment rate.
With each passing week the grim stats add up. But it also makes it easier to estimate the unemployment rate for April.
Let's crunch the numbers starting with totals from the March Jobs Report and today's report Over 26 Million Unemployment Claims Filed in Just 5 Weeks.
Household Survey Numbers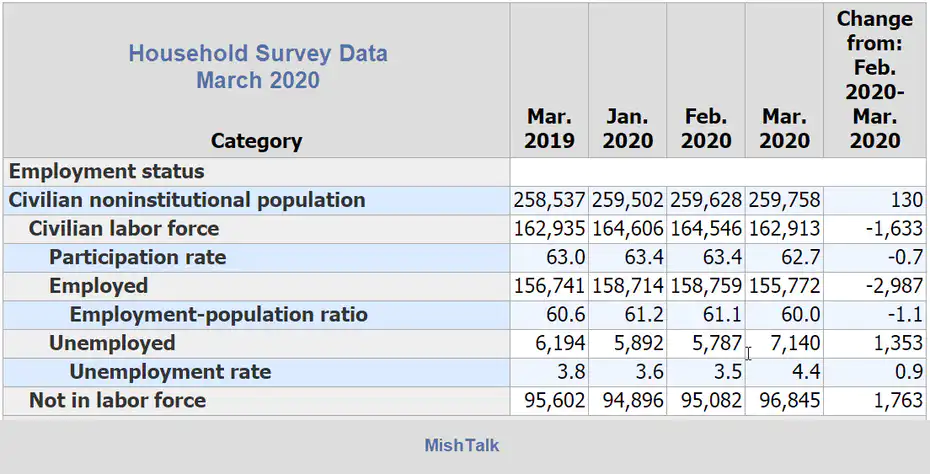 Unemployment Rate Calculations
The unemployment rate does not come from claims. Rather, it comes from a phone survey in the week that contains the 12th of the month. That makes the current reference period April 12-18.
The March unemployment rate of 4.4% was wildly low (and will later be revised), because the reference week was before the mass layoff started. That will not be the case in April.
Estimate of Claims to Come
Over 26 million people filed a claim. But the important number is how many qualify who did not file.
Those people will turn up in the Household survey whether they filed or not. I…