Summary
The US is now in a self-imposed depression that will rival what happened in 1929.
This is documented for the US and globally.
The impact of economic policies to counter the depression is also discussed.
Introduction
Things are bad globally and locally. We hear a lot about the US $2 trillion stimulus package. The package is examined with this question addressed: Is this the best way to get back to full employment?
How Bad?
FocusEconomics does a monthly economic survey of countries. Over the last few months, these surveys have gotten progressively grimmer. And with the exception of China, the listed countries are now in their worst quarter (April–June). A number of European countries – Italy, Spain, the UK, France and Germany – were hit the hardest.
China was hit earlier and is now starting to recover. Rebounds in other countries are not seen until the middle of 2021.
Table 1. – Projected Changes in GDP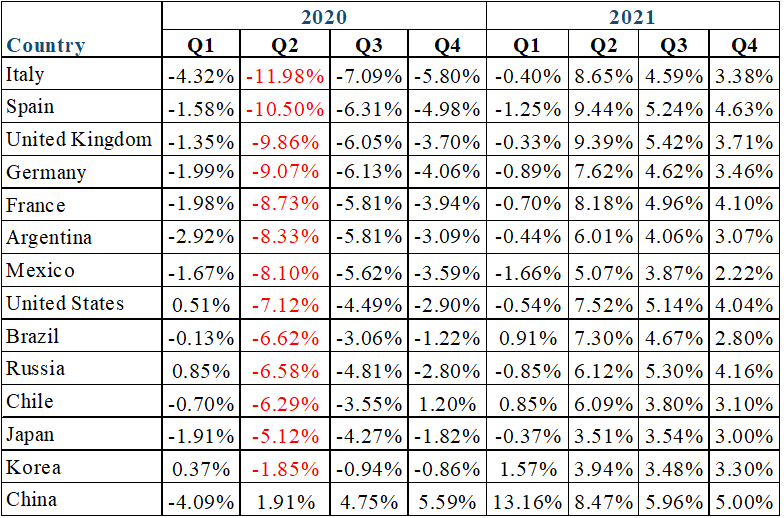 For its projections, FocusEconomics draws on a wide range of…