S&P 500 futures advance with European and most Asian stocks
Oil sinks again and yields hover near all-time lows
Key Events
Consternation over the price of oil continued to dominate markets on Wednesday, adding another layer of risk and disruption to an already unstable financial environment. Still, U.S. futures for the , and , as well as European shares, were all higher this morning. Asian indices were mixed.
Yields rebounded and gold moved higher.
Global Financial Affairs
After WTI's May contract dived deep into earlier in the week, prices for front month June are now also tumbling, nearing the $11 mark, a level not seen in decades, the lowest since December 1998.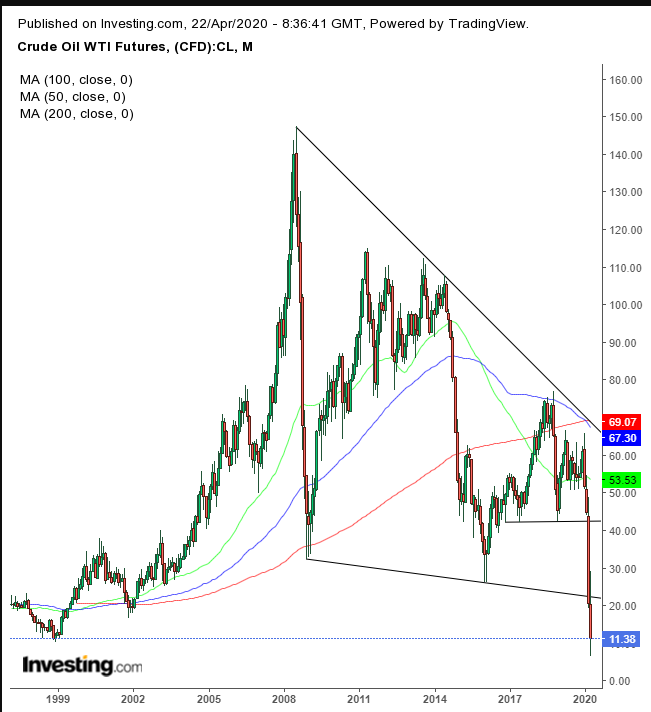 Oil has broken to the bottom side of a long-term pattern, in place since it hit its all-time high of $147.27, reached during July 2008. Overall, the chart paints a dismal picture, and not just for the commodity. Considering oil demand, and thus pricing, is also in large part an extension of the global economy and its…