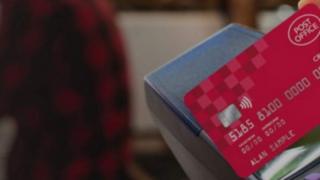 The Post Office has redesigned its overnight travel money delivery service to get cash to the most vulnerable people in England.
Some shielded individuals who must stay at home during the coronavirus outbreak are being contacted by the government to ensure they have access to cash.
Those with Post Office Card Accounts can have cash delivered to their door by the following day.
It is one of many schemes to ensure people are not financially isolated.
A range of supermarkets have introduced volunteer cards, which operate in a similar way to gift cards, allowing people to shop for a neighbour without having access to their bank card.