As the number of new infections in the world stabilises and restrictions ease in the U.S. and Europe, investors are increasingly turning their attention to economic losses.
Futures on American oil are in free fall, and this is a clear manifestation of economic damage. The price of the May contract for has collapsed 17% in the morning to the lowest level since 1999. The cost of some grades of oil in the U.S. has fallen to $2, as the oil storage facilities are almost full, despite the decline in production.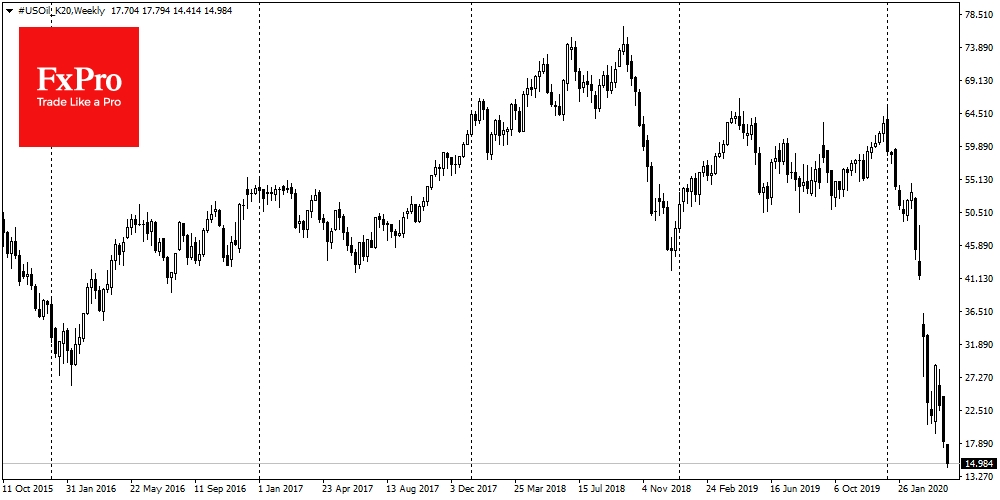 In recent years, the U.S. oil industry has been increasing its influence on the economy, along with production volumes. The oil shale revolution, with its sharp decline in oil production costs, is only part of history. The era of near-zero interest rates fed this revolution. Small American companies borrowed massively from banks and debt markets.
Now they are on the verge of collapse, desperate to find money to survive. However, bankruptcies have already begun, and further price…