European stock markets are off to a decent start again on Tuesday, as the long bank holiday weekend produced some encouraging numbers that suggest many countries are now on a more positive trajectory.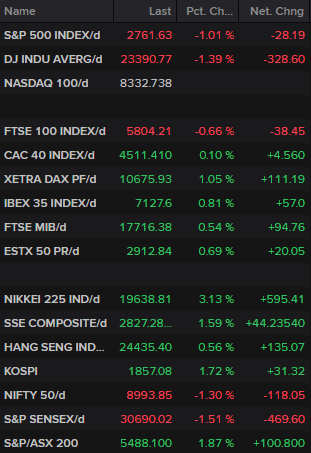 Indices
Only time will tell whether the weekend also marked a setback for many of these countries but the data we do have so far is encouraging. No doubt, the coming weeks will continue to be deeply troubling for many of these countries but if we are now positioned in the latter part of the bell curve, we can start to imagine life after the lockdown which is what investors have craved for weeks.
It's been encouraging to hear that some states are in talks to develop a joint plan to reopen the economy but it's still unclear when that will be. Not too long ago, the US President was talking about Easter and that is far from the reality that we are now seeing. This is a learning curve and will be approached with a lot of caution, there's still likely to be a bumpy road ahead….