U.S. futures, Asian shares open lower ahead of an earnings season with potentially devastating results
A historic OPEC++ production cut deal misses even producer expectations; isn't likely to last
U.S. dollar extends drop for a third day, trend reversal threatens
Key Events
U.S. futures, including for the , and , along with Asian shares started the week on the back foot, ahead of the unofficial Q1 2020 earnings season kickoff, as huge questions regarding the impact of COVID-19 on corporate growth remain to be answered.
The price of oil failed to respond to an among OPEC++ constituents, touted as historic.
Global Financial Affairs
Most major European markets were spared losses this morning, as they remain closed for the extended Easter holiday. But futures for the S&P 500 are suggesting the will extend an , a bearish, 3-candle formation, that began forming at the close of Thursday's trade.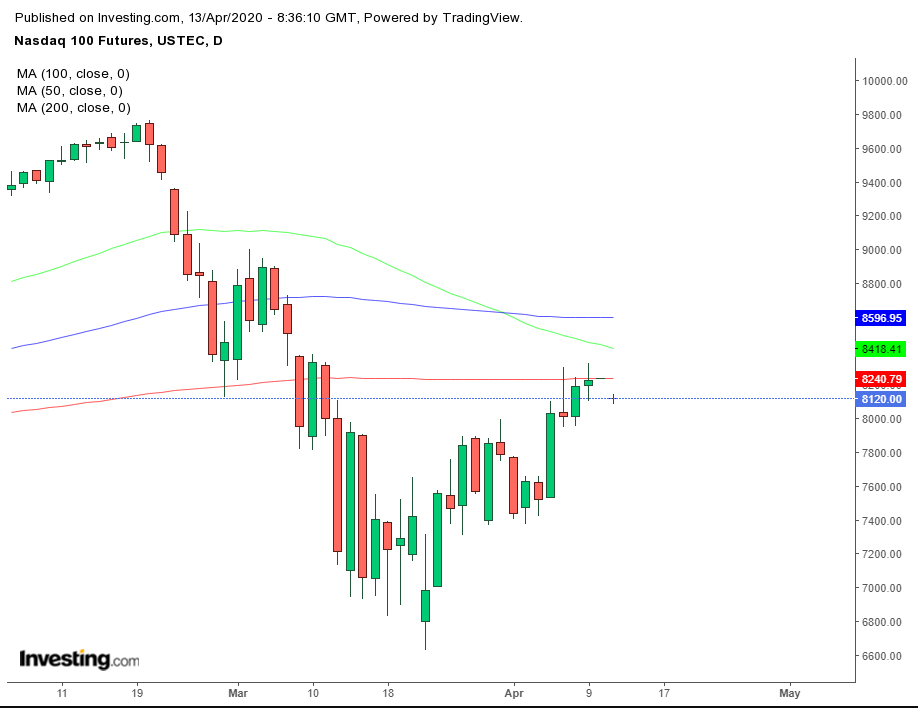 Contracts on NASDAQ 100 fell away after Thursday's failed attempt to close above its 200…