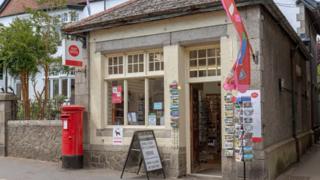 Anyone who cannot leave home may be able to ask a trusted friend or volunteer to withdraw cash at any Post Office using a single-use voucher.
The Post Office scheme is being extended and offered to all banks, building societies and credit unions.
If the bank allows it, someone can ask for a one-time barcode sent via text, email or post for a stipulated amount.
A trusted friend or volunteer can exchange the voucher for the cash requested.
Previously, only a named individual, such as a carer, could collect cash in this way on someone's behalf. Now any trusted neighbour or volunteer can do so.
The idea of the Payout Now scheme is to allow people who are shielded or self-isolating, mainly elderly, to maintain access to cash without…