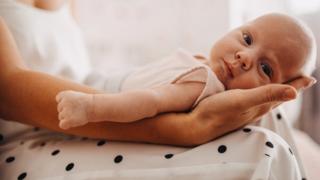 The current restrictions on movement are making it trickier to carry out many basic tasks, particularly for those who are self-isolating, or shielded.
You might need to pay in a cheque, call a plumber, or top up an electricity meter.
Here is what you can, and can't, do.
Can I register a birth?
In normal times, it is a legal requirement to register the birth of a child, in person, within 42 days.
Now the government has advised local authorities that they should keep register offices closed, until the current restrictions are lifted.
The 42-day limit has been suspended.
Parents cannot usually apply for child benefit or universal credit until a birth is registered, but that rule has also been relaxed as families feel…