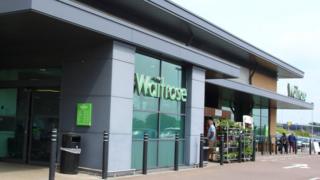 Waitrose has pledged to reverse a policy where workers self-isolating because of their family had to make up their hours owed at a later date.
The company said: "We're really sorry that we got it wrong.
"We've listened to our Partners and changed our policy. "
Worried Waitrose workers had warned the BBC that customers and staff were being put at risk during the coronavirus crisis through its time bank system, which demanded the hours be recouped.
"Partners who are self isolating without symptoms and unable to work from home will no longer be required to 'time bank' any of their time," the company has decided.
"Instead they will be on authorised paid absence from day one."
The firm had expected staff to recover time they took off for sick family members.
Its 'time bank' system meant "some people will continue to show up for work," putting people…