It is now April 2, and the time of the year for a transition from withdrawals to injections into storage in the natural gas market. In 2019, the final withdrawal was during the week ending on March 22. In 2018, the withdrawal season ended late, with the last coming during the week ending on April 20. In 2017, they finished on March 24, and in 2016 around March 25.
On Thursday, April 2, the Energy Information Administration released its inventory report for the week that ended on March 27. Meanwhile, the price of the energy commodity slipped back below the $1.60 per MMBtu level before the stockpile report.
The United States Natural Gas Fund, LP (NYSE:) is the ETF product that moves higher and lower with the price of the energy commodity.
The market expected another small withdrawal of 6 bcf
According to the Estimize website, the consensus for the March 27 data from the EIA was for a minor 6 billion cubic feet decline in stockpiles.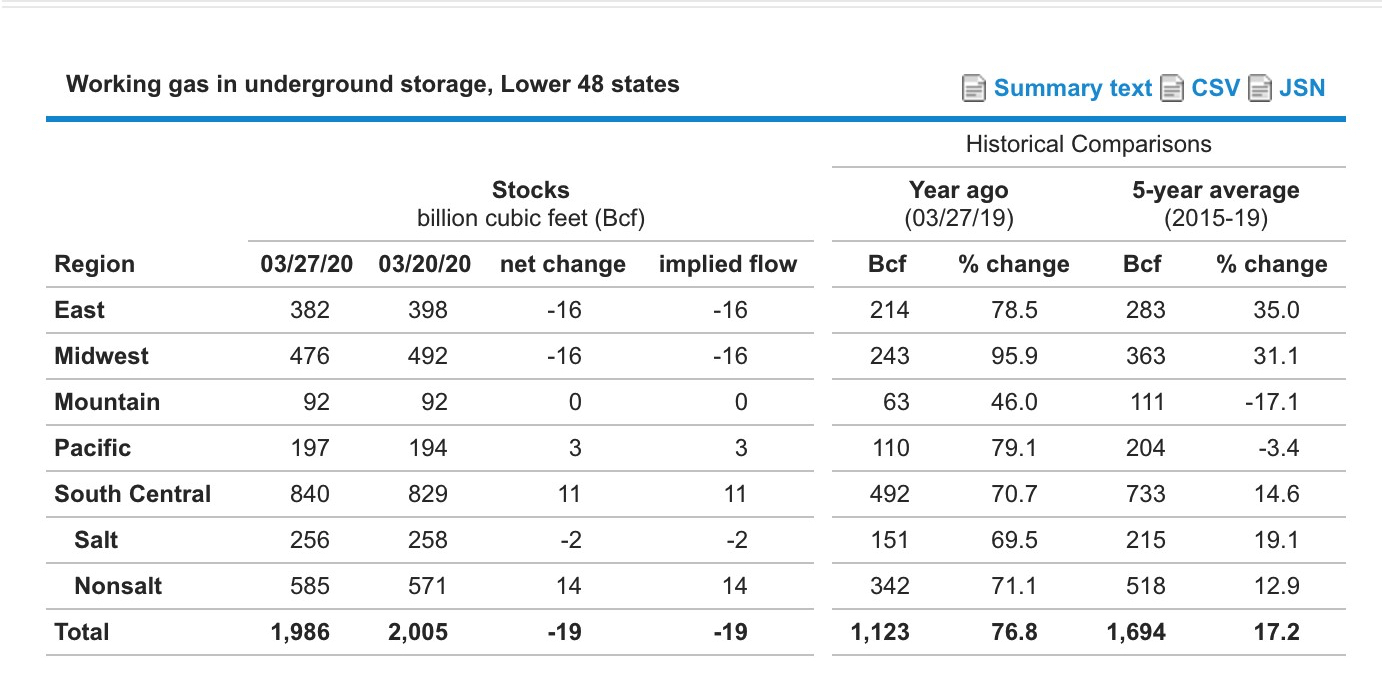 (Source: CQG)
As the chart highlights, the…