Last week, we saw the first glimpse of the employment fallout caused by the shutdown of the economy due to the virus.
"On Thursday, jumped by 3.3 million. This was the single largest jump in claims ever on record. The chart below shows the 4-week average to give a better scale."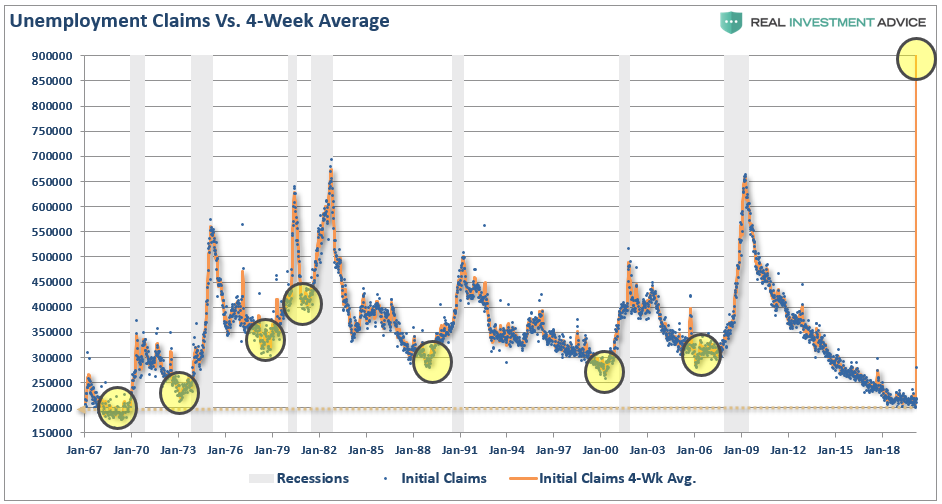 This number will be MUCH worse when claims are reported later this morning, as many individuals were slow to file claims, didn't know how, and states were slow to report them.
The importance is that unemployment rates in the U.S. are about to spike to levels not seen since the "Great Depression." Based on the number of claims being filed, we can estimate that unemployment will jump to 15-20% over the next quarter as economic growth slides 8% or more. (I am probably overly optimistic.)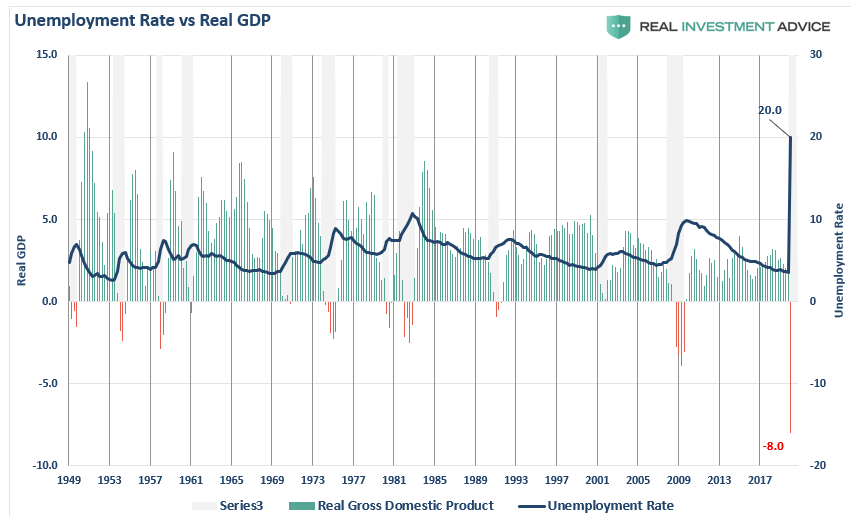 The erosion in employment will lead to a sharp deceleration in economic and , as was seen Tuesday in the release of the Conference Board's consumer confidence index, which plunged from 132.6 to 120 in…