No question about it, March was painful, very painful, for stocks.  And going into April the market continues to remain vulnerable and volatile.
Just look at the last three days: the fell 3.4% on Friday, gained 3.4% on Monday and dropped 1.8% on Tuesday—all of this after a three-day rally that pushed the index up 17.6%.
Worst Q1 For Stocks Since 2008
For all that, the first quarter was the worst for stocks overall since the fourth quarter of 2008.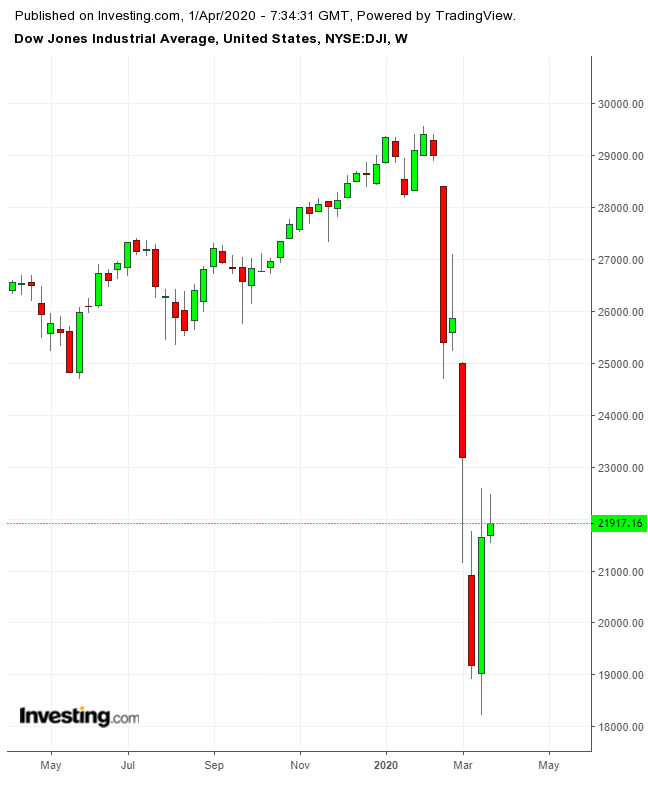 DJIA Weekly TTM
The 23.2% quarterly slump for the was slightly more than the 22.7% loss it absorbed in the 2008 quarter and was its worst first quarter showing ever.
In all, the S&P 500 fell 12.5% in March and 20% for the first quarter. The Dow dropped 13.7% for the month to go with that horrific quarterly loss. The 's loss was 10.1% for March and 14.3% for the quarter. 
Save for the big rebound that started mid-morning on March 23, the stock market's performance could have been much worse.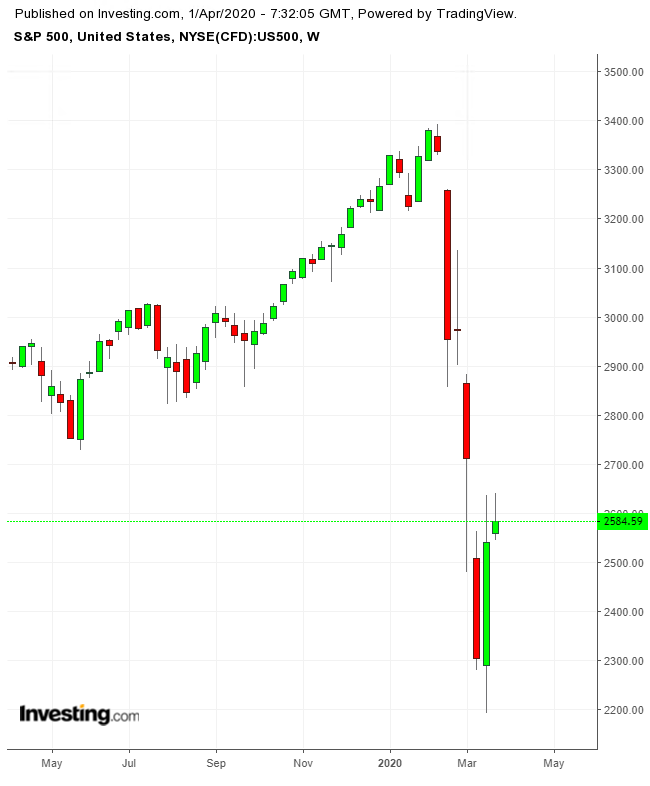 SPX Weekly TTM
At its lows, the S&P 500…