On Thursday, the rocketed to almost 3.3 million. Quite an unimaginable number. What does it imply for the US economy and the market?
One Of The Scariest Things You Will See This Week
Chart 1: US Initial Jobless Claims from January 7, 1967 to March 21, 20120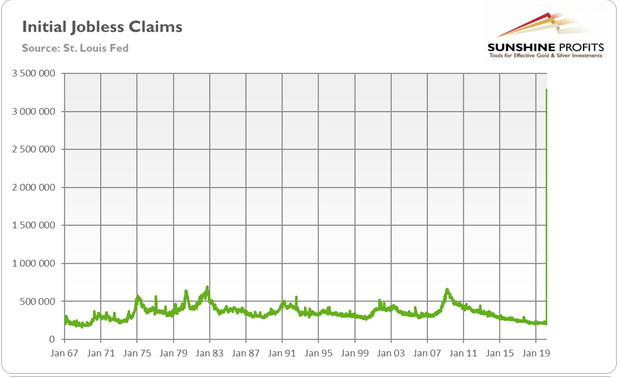 Initial Jobless Claims
The chart above shows the number of US initial jobless claims. As you can see, the number of Americans who applied for unemployment benefits last week shot up to the moon! The initial jobless claims rocketed from 282,000 on March 15 to 3.28 million a week later. You read it correctly, to almost 3.3 million in just seven days! It means a rise of more than 3 million, or more than a tenfold increase, the highest in the history of this indicator!
Because the spike is so steep that the long-term chart maybe not easily readable, we insert below the initial jobless claims over the last year. 
Chart 2: US Initial Jobless Claims from March 23, 2019 to March 21, 20120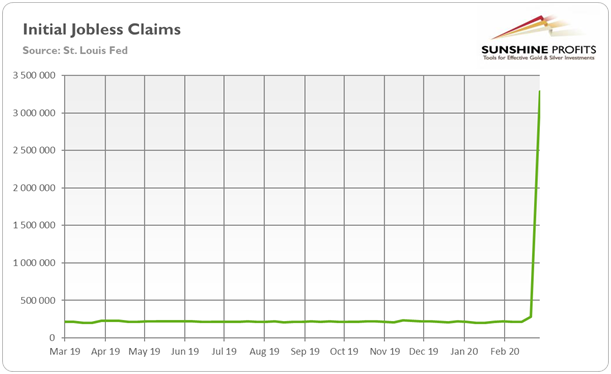 US Initial Jobless Claims from March 23,…