The continued to tumble, while equities continued to recover, even after the U.S. for last week hit a record of 3.283mn. This may have been due to the fact that claims were still below the upper end of the forecasts' range, which was at 4mn, or it could be due to increasing expectations that further stimulus may be in the works.
INITIAL JOBLESS CLAIMS SURGE TO 3.3MN BUT EQUITIES CONTINUE TO GAIN
The dollar continued sliding against the other G10 currencies on Thursday and during the Asian morning Friday. It lost the most ground versus GBP, NOK and AUD in that order, while it lost the least ground against EUR, CHF and CAD.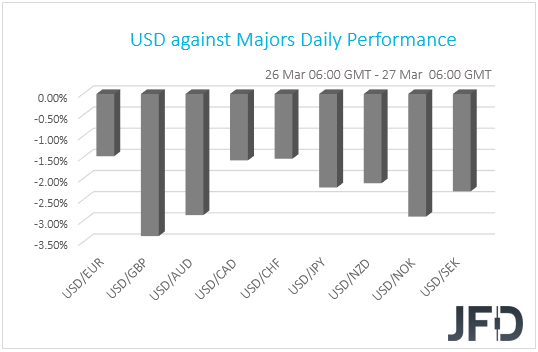 USD performance G10 currencies
The fact that the dollar kept weakening suggests that investors may have continued increasing their risk exposure for a third straight day. Indeed, major EU and US indices were a sea of green, with the positive investor morale rolling into the Asian session today. Both Japan's and China's gained 3.88% and 0.26% respectively.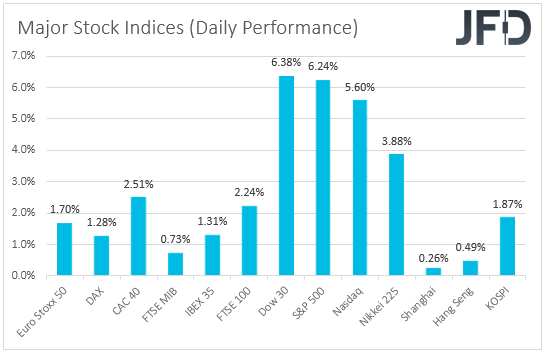 Source investing.com