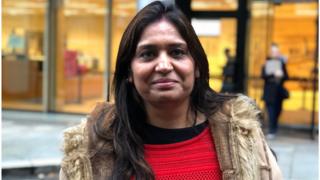 Dozens of former sub-postmasters and postmistresses will have convictions of fraud, theft and false accounting sent to the Court of Appeal.
They had been accused of stealing money after the Post Office installed a new computer system, with some imprisoned.
The Criminal Cases Review Commission found their prosecutions had been an abuse of process.
Thirty nine out of 61 cases are to be referred, with the remainder still under scrutiny.
Jo Hamilton is one of the people who now has added hope that her conviction could be quashed.
"It's just amazing," she said, "How many years have I been waiting for this moment.
"It's fabulous, the chance to clear my name and get rid of my criminal record."
Her life was turned inside out after the sub-postmistress was accused by the…