After Thursday's rise, stocks went ever deeper into red since. Driven by incoming bad coronavirus news both in the U.S. and abroad, not even Friday's strong stopped the selling. Monday's bloodbath even caused trading to be halted for quite some time. This hasn't happened since September 2008. Stocks continued lower, yet made a comeback in today's overnight session. Will it fizzle out again? 

Let's jump right into the weekly chart (charts courtesy of stockcharts.com).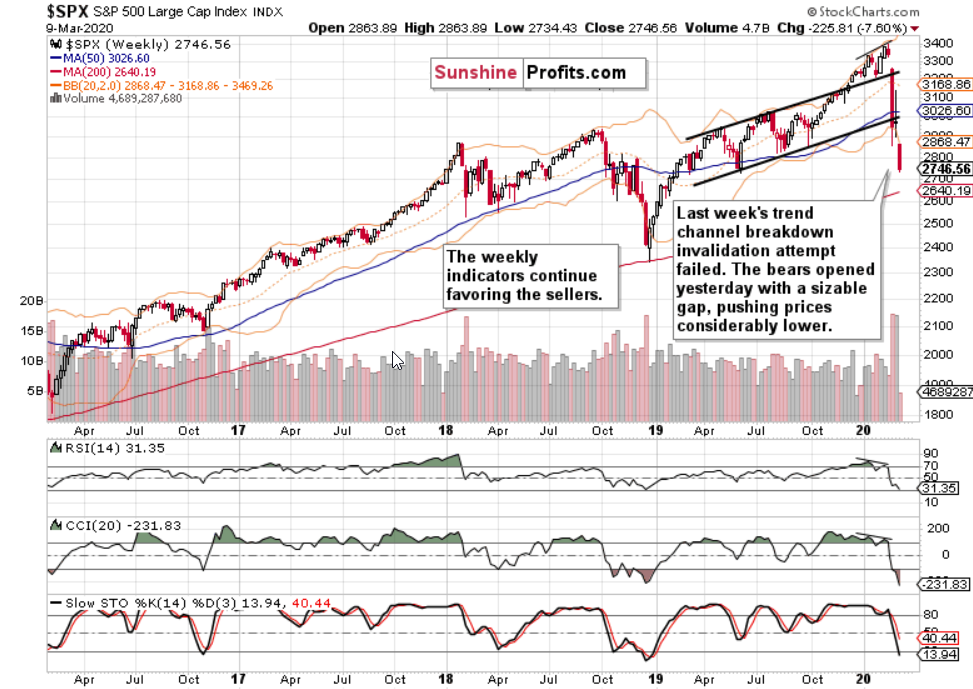 Last week's upswing attempt has failed, and the bulls couldn't invalidate the breakdown below the rising black trend channel's lower border. Yesterday, the index has shaved off 7.5%, closing at the March and June 2019 lows. Will this support be strong enough to stop further selling?
We doubt that. The emergency 0.5% rate cut didn't instill confidence in the market, and bad coronavirus news kept coming in. Maybe today's lockdown of Italy is being cheered but the U.S. infections rate just keeps…