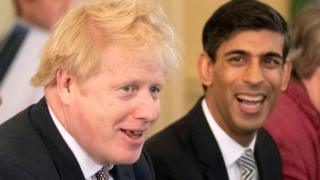 Four weeks ago, Rishi Sunak had no idea he would be delivering the Budget on 11 March. Then Sajid Javid resigned, Mr Sunak was promoted to chancellor and the stage was set.
In between making cups of tea, he has been given little time to prepare for the biggest day in a chancellor's calendar.
He is not the first person to be thrown into the spotlight at the last minute. So from which replacements, stand-ins and substitutes can he take inspiration or warning?
Strictly unintended
Kelvin Fletcher was at home when his agent called to say that he was wanted as a late replacement on Strictly Come Dancing.
He was approached after Made In Chelsea star Jamie Laing, part of the planned line-up, had been injured in…