Investors afraid of deflation dump U.S. futures, global stocks
Saudi Arabia fires first salvo in oil price war with Russia, U.S. shale
Entire Treasury yield curve sinks below 1.00% for first time in history
Key Events
U.S. futures for the , and all plunged nearly 5% this morning, as markets started the trading week. prices collapsed, gapping down more than 31%, in early Monday trade, for the commodity since the 1991 Gulf War. As well, the Treasury yield curve ripped out the floor.
Gold went wild, penetrating the $1,700 level, before falling back down. The reached its highest level since 2016.
Global Financial Affairs
It felt like all hell was breaking loose when world markets opened earlier today, triggered by a stronger level of accelerating coronavirus fears.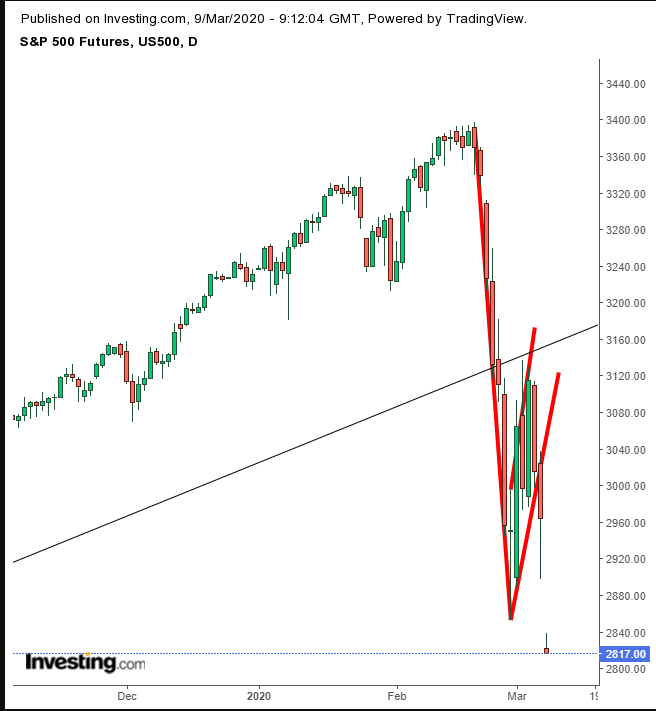 U.S. futures trading earlier today, after contracts plunged 5%, hitting their daily down limit. S&P 500 futures extended a downside breakout to a rising flag, bearish after the near -16% neck breaking plunge in the…