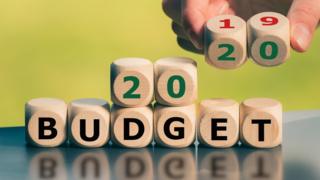 Our finances, as a nation and individually, are affected significantly by what is said during an hour in Parliament and what is published immediately afterwards.
The Budget updates us on the financial state of the nation and outlines the government's plans for tax and spending for the financial year, which starts in April.
Is it gripping? Perhaps not. Is it important? Yes.
So here is your essential guide.
When is the Budget?
The Budget will be delivered on Wednesday 11 March, at or around 12:30 GMT, so straight after Prime Minister's Questions in the Commons.
This is actually a Budget that was scheduled for November last year, but was postponed because the general election was called. Usually, we have a Spring Statement at…