After Tuesday primaries, Biden now seen to take over Democratic lead, somewhat calming investors amid the virus upheaval
Emergency Fed cut disappointed; Powell warning only exacerbated fears
U.S. yields extend a plunge below 1.00 for the first time in history
Key Events
Just one day after the emergency Fed did nothing for markets, U.S. contracts for the , and are soaring. As well, European stocks have extended an advance.
Today's robust mood was triggered by Democratic candidate Joe Biden's unexpected string of victories in yesterday's Super Tuesday primary elections. His policies are seen as less drastic by investors than Bernie Sanders' socialist positions.
Yields plunged to below 1.00 levels for the first time in U.S. history, extending Tuesday's drop.
Global Financial Affairs
Futures for the S&P 500 rose this morning, fluctuating between the uptrend line since May 31 and the 200DMA.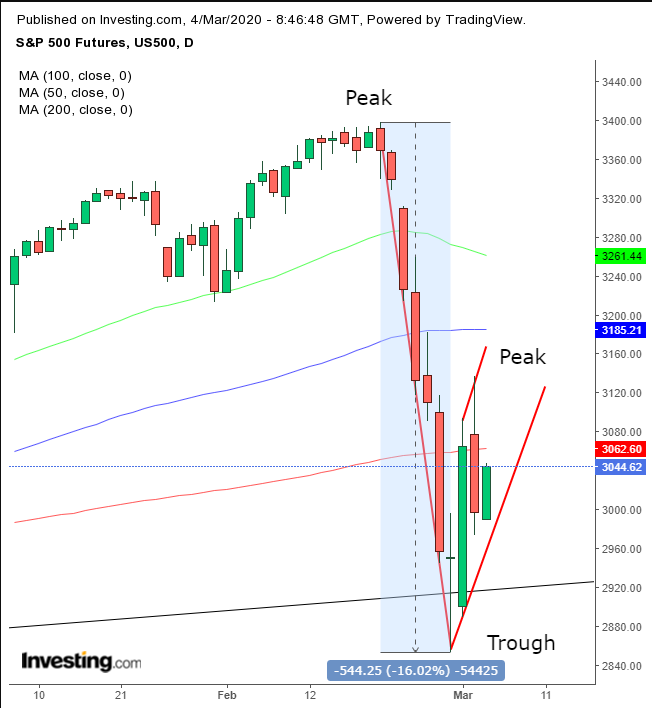 The upward congestion between these two technical milestones trades according to a…