Everything you need to know about buying a home — on one index card.
A home is often the biggest financial investment you'll make in your lifetime. In fact, a recent Zillow analysis reports that the typical American homeowner has 40% of their wealth tied up in their home.
Several years ago, I wrote a complete guide to financial planning on one index card, which went viral and later became a book: "The Index Card: Why Personal Finance Doesn't Have to Be Complicated" (co-written with Helaine Olen).
Now, following up on my original index card, I've written a guide on buying a house. Below is the housing index card — a handy resource to print and take with you as you look at houses or think about buying one — plus some additional advice as you contemplate making the big decision.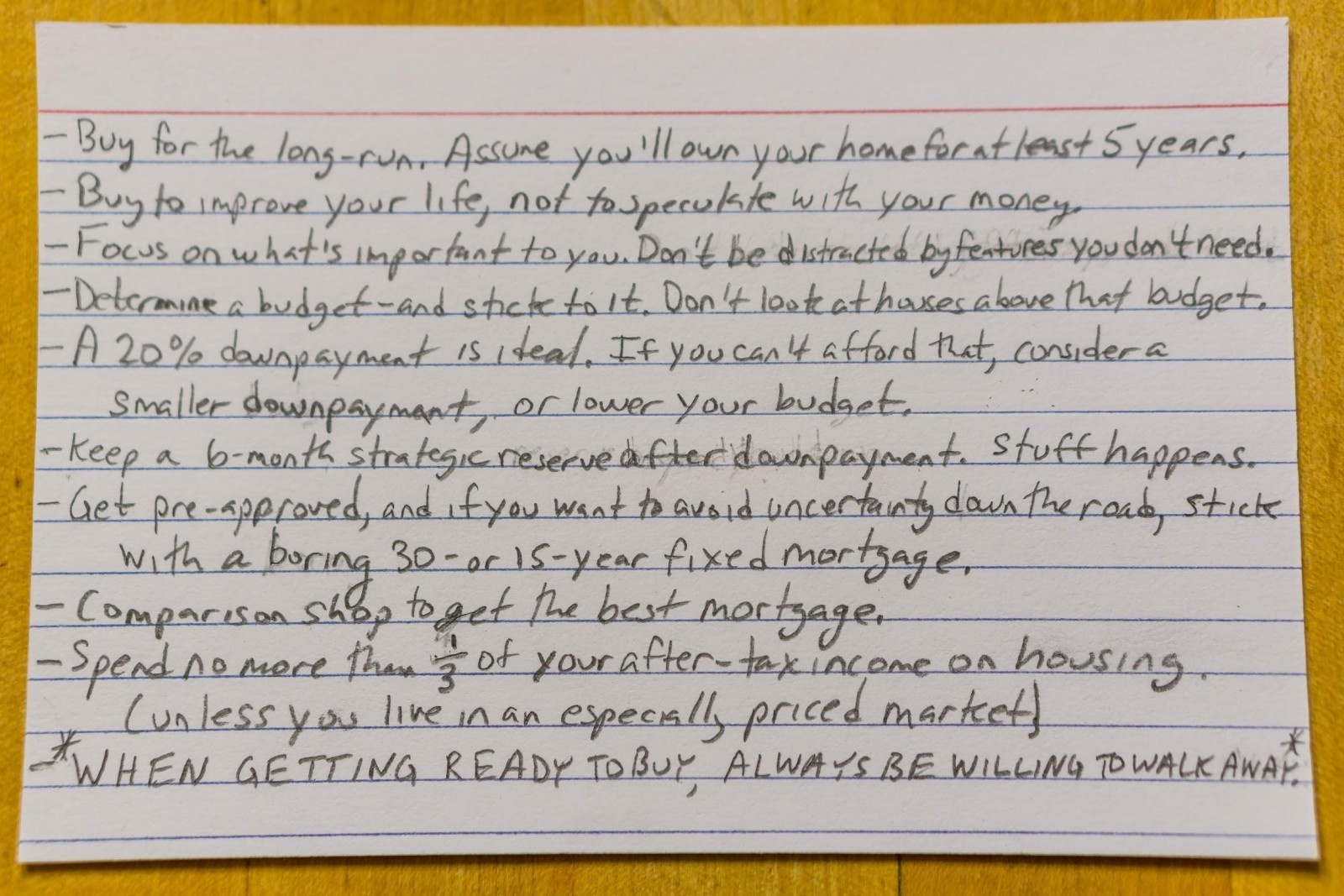 1. Buy for the long run
A home is a significant investment, not to mention a linchpin of stability. According to the Zillow Group Consumer Housing Trends Report…