US indices have started the week negatively after the number of CoVid-19 cases outside of China increases. The G-20 meeting at the weekend warned of risks to global growth due to supply chain disruptions. It's a Japan holiday today, so liquidity and volumes may be affected.
US30USD Daily Chart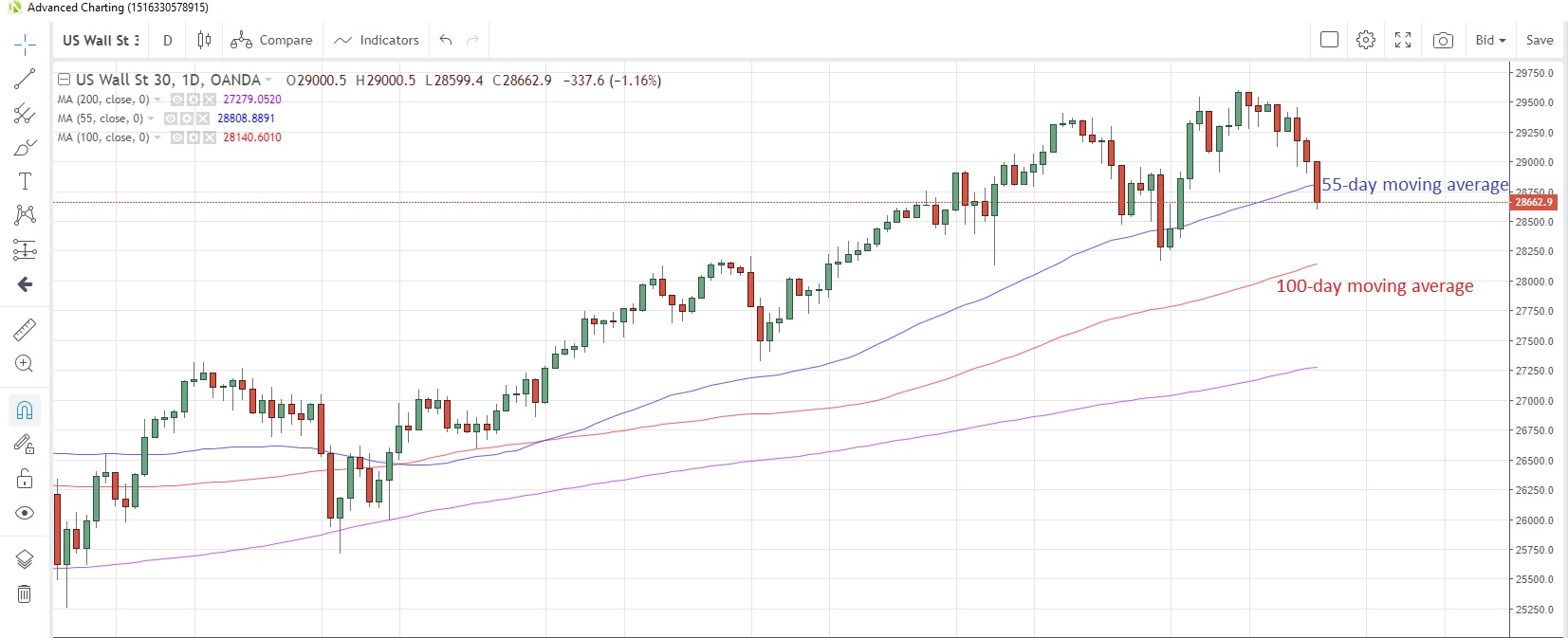 The index has fallen the most this month so far today as the impact of CoVid-19 intensifies.
The index has traded below the 55-day moving average at 28,809 for the first time since February 4. The 100-day moving average is at 28,141.
There are no major data releases scheduled for today. The Chicago Fed national activity index is seen falling to -0.92 in January from -0.35 while the is expected to improve to 11.8 this month from -0.2 in January.
DE30EUR Daily Chart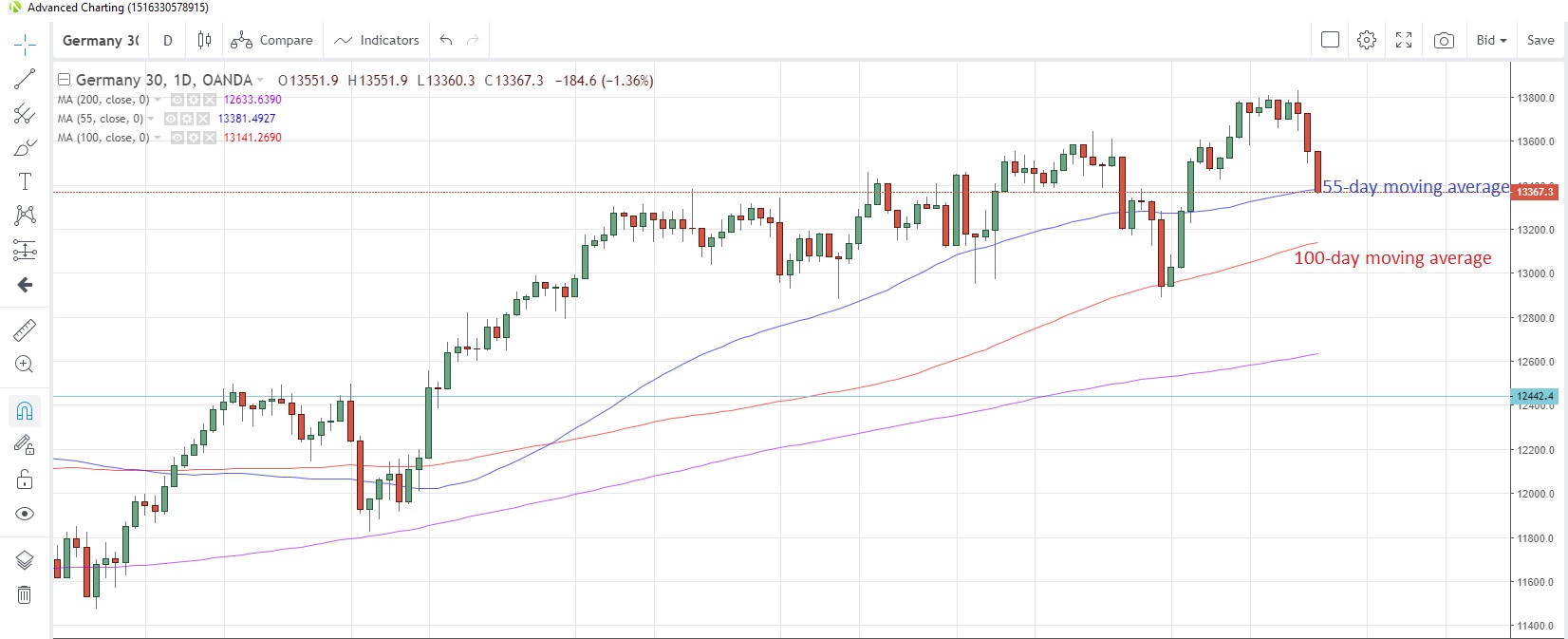 Theindex has echoed the weak start by US indices and has fallen the most since January 31
The index has fallen to the lowest in almost three weeks and touched the 55-day moving average…