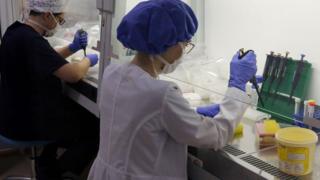 While the world worries about the spread of the deadly coronavirus, now known as Covid-19, one would expect the major pharmaceutical firms to make millions, even billions, by rushing to develop a vaccine.
But in reality, this is not the case. While the global vaccine market is expected to grow to $60bn (£46bn) this year, big profits are not guaranteed.
"https://www.bbc.co.uk/"Successfully developing a preventive vaccine or treatment for a public health crisis is difficult. It typically takes a lot of time and money," says US-based Brad Loncar, a biotechnology investor and chief executive of Loncar Investments.
"There is typically little money in it for companies that do successfully develop something,…